Jennifer and Michael arrived safely on Thursday and we are all working on getting reacquainted with each other.  With their arrival and all of the stressful things out of the way, the urge to continue writing is starting to wane.  Hopefully I will make myself sit down and write about something at least once a week to keep everyone updated and so we can remind ourselves of what we did when we were all younger.A brief recap of the week.  My quest to get the kids into the Prospect school district has hit a dead end.  I finally met with Mr. X and he told me there was not any room in the Prospect school district.  He was rude and I was a pushy American and the meeting ended with me storming out of his office.  Hopefully he will place Michael in the same school district as Katie.  If not, then he will have a fight on his hands.  Redbay is a good school district and Katie is really starting to settle in and make some friends.  On Thursday, she went to Brownies after school and learned how to grill and boil hotdogs.  Her team won the award for the best hot dogs.  Katie claims that the Brownies also raise money to take trips to Orlando and even to Great Britain.
The kids are really enjoying the pool at our complex and have been at least a couple of times each day since Michael arrived.  I try and go out and swim for exercise in the morning or the evening.  My imagination gets the best of me at night with the crashing waves and the moon reflecting off the ocean.  I start to think that some sort of sea monster is in the pool with me.  At least it motivates me to swim faster.
On Saturday we went to the iguana reserve and to the Northern tip of the island named Rum Point.  We saw several blue iguanas, which are indigenous to the Cayman Islands.  In 2004 they were on the verge of extinction but have made a comeback and their numbers are around 700 in the wild.
Now for the exciting part and the title of this article.  In my quest to have a radio station from home I've constructed several wire antennas and placed them in the attic of our apartment.  Fortunately we are on the top floor of our complex and I have direct access to the attic from our bedroom.  I've made a dipole for 10 and 15 meters and might even be able to put up a piece of wire that could work for 40 meters (approximately 70 feet long).  There is an outlet and a light in the attic along with a small area of the floor that is boarded.  I was able to get on the air this afternoon and have a steady stream of loud callers from Europe with some U.S. stations mixed in.  It was nice to get a call from Erik, N5WR who was very loud from Missouri.  The attic was hot and I told Jennifer that instead of hot yoga, I was doing hot radio.  Within a couple of minutes I was sweating profusely and I told myself that it was good training for the WRTC competition in July.  I could get in my car and be on from a super station in 5 minutes, but there is something about having your own station.
Kevin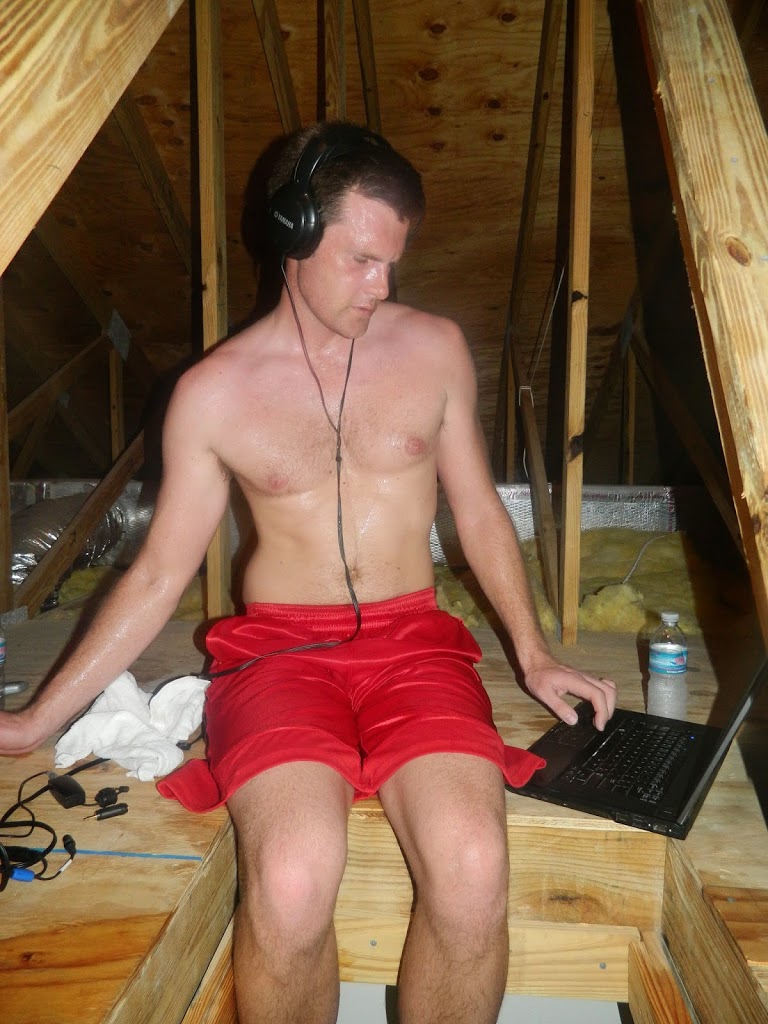 Hot Radio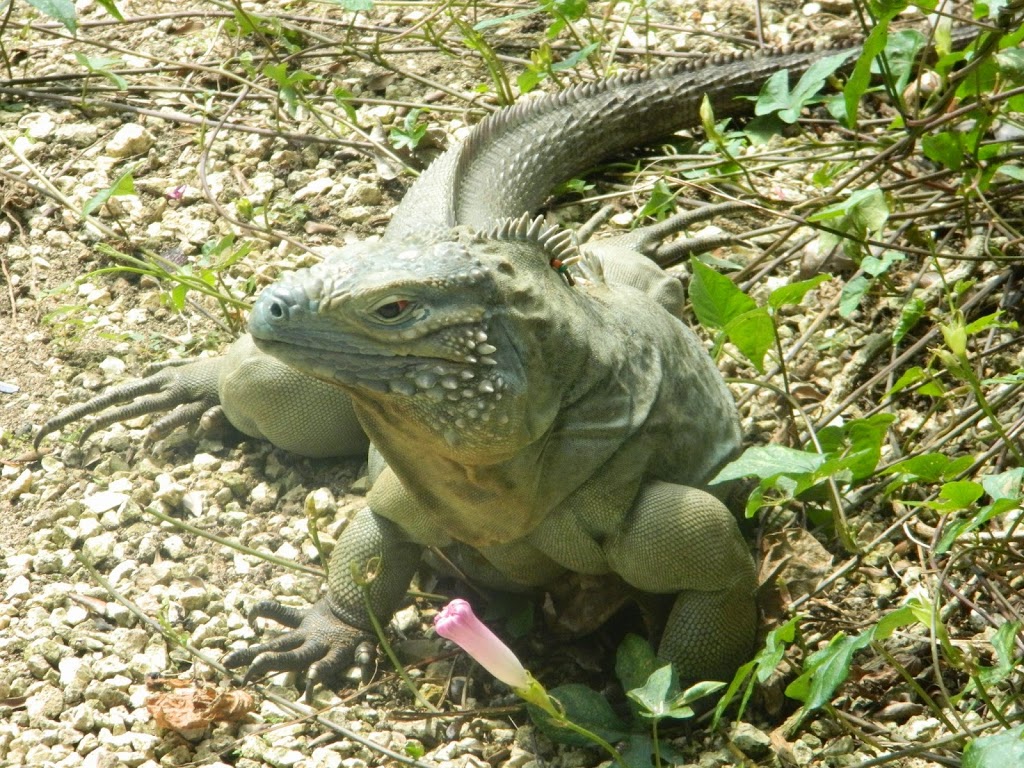 Blue Iguana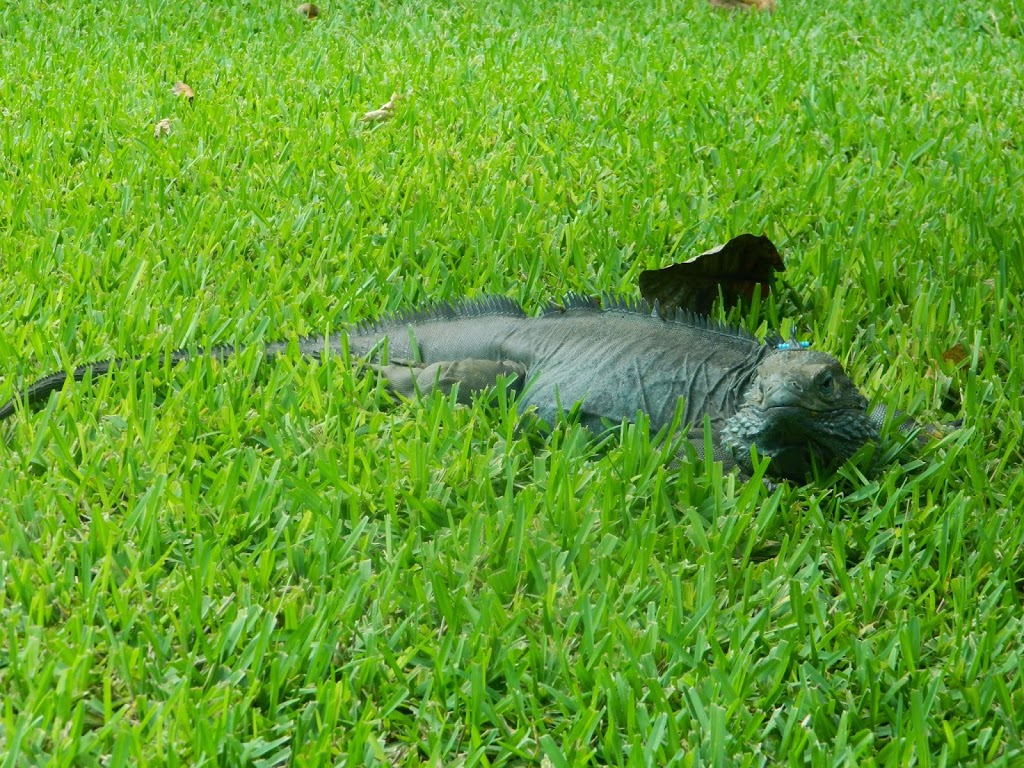 Blue Iguana